Dr Murtuza Bandukwala, MD
MD, Dip Derm(UK), FAAD,ISHRS.Enter doctor post id
Dr Murtuza Bandukwala, MD is a specialist Dermatologist and Fellow of American Academy of Dermatology (FAAD) & Diploma of Dermatology from Royal College of Physician & Surgeon, Glasgow.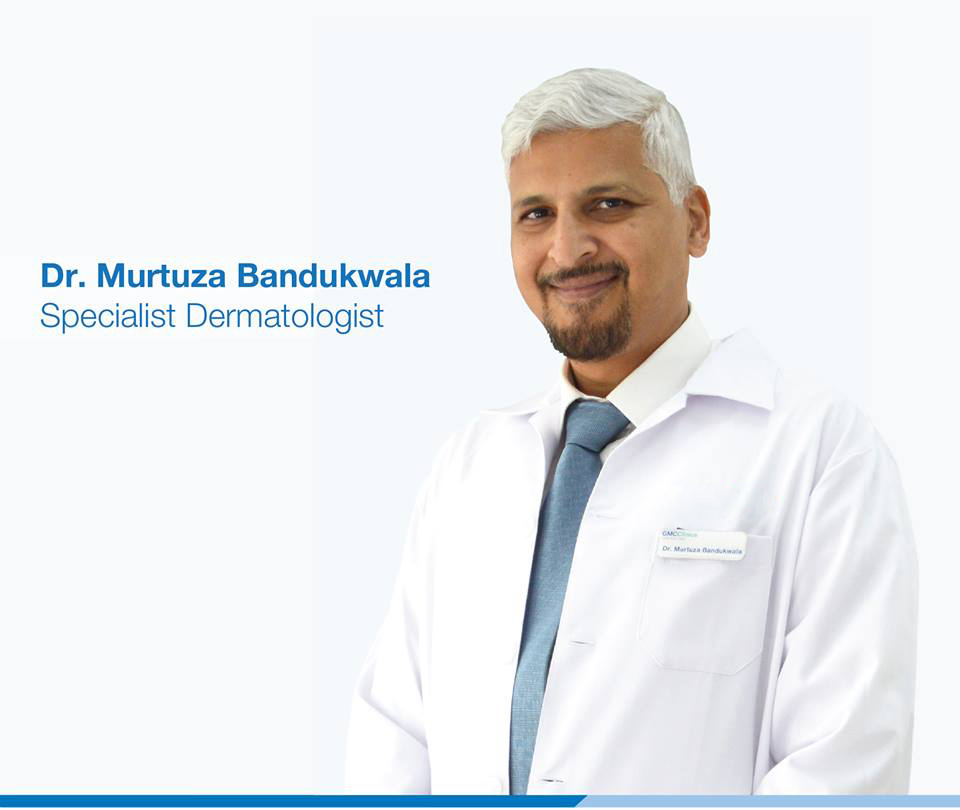 Clinical Dermatology:
Acne, pigmentation & eczema treatment
Hair & Nail Treatment
Warts & mole removal by Laser
Skin cancer screening and surgery
Cryotherapy for skin lesions
Allergy Testing
Sexually transmitted Infection screening & treatment
Cosmetic Dermatology:
Face lift by Radiofrequency
Fractional laser for Acne Scars, skin tightening & uneven pigmentation
Mesotherapy & PRP for hair growth and facial rejuvenation
Skin Specialist (Dermatologist):
Dr. Murtuza Bandukwala is a Fellow of the American Academy of Dermatology (FAAD) and trained at Royal College of Physicians and Surgeons of Glasgow (UK). He practices all aspects of medical, surgical and cosmetic dermatology, and is committed to helping his patients 'feel better in their skin'. His mission is to establish the highest standard of dermatology care with the use of state of the art technology.
Dr. Murtuza is dedicated to providing his patients with exceptional medical care as well as expertise in all facets of Aesthetic enhancement, including Fillers, Laser and facial resurfacing.